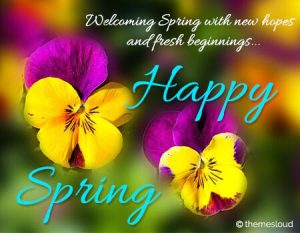 Updated 3-26-19
Please note that local parking restrictions remain in place through March 31st (hopefully there won't be any more need for snowplows, however).
Some upcoming events:
Good Housekeeping Awards 2019 — Nominations are due by April 17th. Follow this link for additional information: 2019 Good Housekeeping Awards
Trail Clean Up @ Hummel Park (Sharptown Road) — April 27th
Office Closure — The Town Clerk's Office will be closed for training May 5th and 6th.
Trash Day — May 4th NEW HOURS: 8am – 3pm Tickets will be available in the Town Clerk's Office beginning April 15th. No hazardous materials will be accepted, no household garbage, please have small items in a box or bag, a limit of 4 tires per household, and everyone is allowed 2 trips per ticket — please note that a loaded truck with an attached loaded trailer will count as 2 trips.
Annual "River Sweep" — May 4th 10am – 2pm. Volunteers will be needed to clean up along the Hudson River at Newton Hook, at the Landing, at Swyer Preserve, and at the Stuyvesant Falls Sandbar.
County Hazardous Waste Day — May 11th @ Columbia County Highway Garage (Route 23B, Greenport). Use this link for additional information: County Hazardous Waste Day
Board of Assessment Review (Grievance Day) — Thursday, May 30th 4pm – 8pm. Forms can be obtained from the Town Hall after May 1st and should be submitted to the Assessor's Office by Noon on May 24th. [please note the change in the day — Thursday instead of Tuesday]
Kinderhook Playground Program — The Town Board has again budgeted for resident children to attend the Val-Kin Playground Program at Volunteer Park at no cost to their families. There are some minor changes this year — before you will be allowed to register with the Town of Kinderhook, you MUST register with the Town of Stuyvesant Town Clerk. You will have to provide proof of residency and you will receive a "receipt" from the Clerk for that registration. No "free Stuyvesant resident registration" will be processed by the Town of Kinderhook without a receipt from the Stuyvesant Town Clerk.
Also new this year, no late registrations will be accepted after July 4th. If your child or children are not registered with the Town of Kinderhook before July 4th they will not able to attend the program for this summer. Forms are available on the Val Kin Playground FB page or by following this link: Val Kin Playground
Historic Stuyvesant Day / Ken Hummel Memorial Races — Sat., August 10th. This year the theme will be "Cemeteries and Veterans". The races will include a kids' race, a 5K race, a 5K Walk, and the Duathlon (something for everyone). Profits from the race event are for scholarship(s) at ICC for students going on to college or trade school to study agriculture or carpentry.
Senior Citizen of the Year — We would like to take this opportunity to congratulate Richard Moran for being named Columbia County Senior Citizen of the Year. Mr. Moran is the "behind the scenes" guy for many public events that happen in Stuyvesant. He was nominated by many of our residents and was chosen by the Columbia County Office for the Aging.
Here is a link to the Kinderhook Memorial Library calendar — they offer many programs for adults and children. Kinderhook Memorial Library Calendar of Events
The next Town Board meeting will be Thursday, April 11th.
Enjoy the improving weather!
Sent 3/26/2019