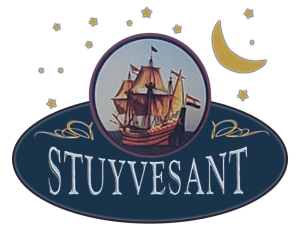 Stuyvesant is located in the northwest corner of Columbia County on the eastern bank of the Hudson River. It is bordered by Rensselaer County to the north, the Town of Kinderhook to the east, and the Town of Stockport to the south.
A town of approximately 1,931 people, Stuyvesant is an agricultural community dotted with single family residences and small businesses. The predominance of farming within the community has left its rural character much the same as it's been for over the last 100 years.
Stuyvesant's bucolic landscape belies the fact that it is located less than 20 miles south of the state capital of Albany, New York. Centrally located in the state and the region, the town is approximately two and a half hours from both New York City and Boston. Contained within the Town of Stuyvesant are the hamlets of Stuyvesant Landing and Stuyvesant Falls.
The hamlet of Stuyvesant Falls boasts a view of a spectacular waterfall on the Kinderhook Creek while Stuyvesant Landing is located directly on the eastern shore of the beautiful Hudson River with views of the Catskill Mountains in the distance.
Between the two hamlets and comprising most of the town are the hundreds of acres of rolling farmland for which the Town of Stuyvesant is most known. It is the residents of Stuyvesant, however, that are its greatest natural resource and real treasure. Always ready with a smile or a helping hand, it is the people that make Stuyvesant the quintessential upstate rural community.
Whether it's in building a new town hall, putting up a playground, or throwing a party for the kids in town, it is our residents that make up the heart and soul of Stuyvesant. A close knit community located in the picturesque Hudson Valley, that's Stuyvesant.