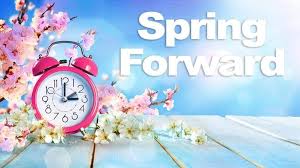 March has come in like a lamb — let's hope the entire month is like that and goes like one too! Please keep in mind that parking restrictions continue through March 31st — let's just hope we don't need the snowplows anymore this year.
The monthly Town Board meeting will be held this Thursday, March 12th at 7pm and the draft agenda has been uploaded to the website. There will be a presentation by Town Justice Paula Van Meter. Ray Jurkowski, Engineer, will also give a presentation regarding a proposed project by the Stuyvesant Fire District.
At the Town Board Workshop on Thursday, March 5th the Board agreed to post for a part-time employee to mow the Town parks and cemetery as well as assist at the Highway Garage, if needed. The length of employment will be April 27 through October 31st, will be approximately 20-25 hours per week and the rate of pay will be $15.92/hour. The job has been posted on the website. If you or someone you know are interested, please contact Supervisor Knott at [email protected].
Also at the workshop, the Board prepared an RFP to have the attic in the Town Hall insulated with spray foam. The RFP will be in the newspaper and is also posted on the website. The deadline for sealed bids is April 2, 2020 at 3pm. Bids will be opened at 4pm on April 2, 2020. If you or someone you know is a qualified insulator contractor, look at the RFP for details of the project and submit sealed bids to Supervisor Knott's attention at 5 Sunset Dr., Stuyvesant, NY 12173.
Don't forget to "spring" your clocks forward tonight and keep your fingers crossed for Spring-like weather. This is also an excellent time to change the batteries in your smoke detectors!
Spring Forward 2020
Melissa A Naegeli, RMC
Town Clerk
stuyvesantny.us
Sent 3/7/2020